REMIGIUSZ TRZCIONKA (Traymuss)
Oferuję produkcję oprawy muzycznej do gier komputerowych,
reklam i filmów oraz ich udźwiękowienia.
YouTube: https://www.youtube.com/user/traymuss
Facebook: https://www.facebook.com/Traymuss/
Facebook2: https://www.facebook.com/remigiusz.trzcionka
http://www.implexy.pl  |  http://traymuss.com
Posiadam wieloletnie doświadczenie jako twórca i aranżer udźwiękowienia produkcji multimedialnych (animacje, gry, reklamy).
Skomponowałem ponad 3 tys. utworów w różnych stylach i klimatach.
Współpracuję z profesjonalnymi wokalistami i instrumentalistami.
Posiadam pełne zaplecze techniczne, które cały czas powiększam.
Mam nieograniczony dostęp do profesjonalnego studia nagrań.
Pracuję na najnowszym oprogramowaniu (Cubase 9 PRO + Wave Lab).
Do każdego powierzonego mi zadania podchodzę tak samo profesjonalnie lecz traktuję je indywidualnie.
Potrafię stworzyć odpowiednie dźwięki oraz tła muzyczne, które odzwierciedlą i zasymilują się z klimatem produkcji.
Jestem otwarty na sugestie, przedstawiam również swoje pomysły pod rozwagę.
Wielokrotnie zdobywałem czołowe miejsca w konkursach muzycznych w Polsce i za granicą.
Na tzw. demoscenie komputerowej jestem znany jako Traymuss i pod tym pseudonimem można mnie również znaleźć w sieci.
Praca ze mną jest gwarancją jakości – satysfakcji – terminowości.
---
Kilka moich produkcji (niewielka część tego co tworzę).

 Więcej moich produkcji można znaleźć w sieci pod nazwą "Traymuss" lub "Implexy".

---
Muzyka

do gier
Death Road


Swapper -The Rolling Ball Machine


Flashout 3D


Swapper Time Attack

– Tap Model
– Creatures
---
Muzyka

do reklam
Bury EasyTouch Pro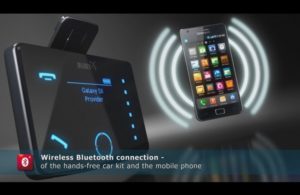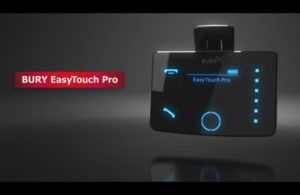 Autorskie Liceum Artystyczne ALA w Częstochowie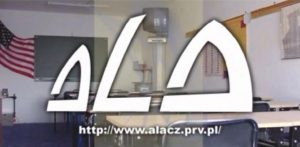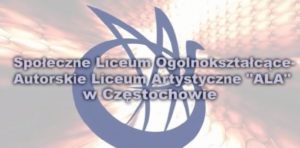 BHP – ocena ryzyka zawodowego
https://youtu.be/Q65mVEu_AFQ
---
Muzyka

do animacji



Oto niektóre produkcje do których skomponowałem muzykę:
---
Albumy muzyczne:
Senses Of Dreams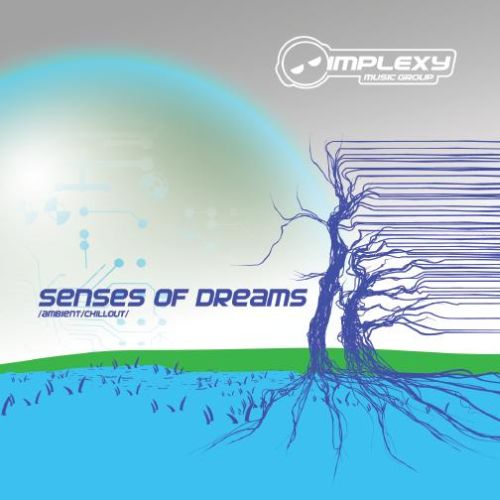 Album "Senses Of Dreams" to ponad 60 minut ambientowo – chillout'owych
brzmień z dużą dawką melodyjnej elektroniki. Płyta prezentuje emocjonalne
podejście do sztuki jaką jest muzyka elektroniczna.
"Chilloutowa uczta dla zmęczonych nadmiarem bodźców zmysłów.
Ambientowo-elektroniczne ilustracje z kojącymi ciało i ducha przestrzeniami,
w których warto się zatopić i na chwilę odpłynąć. Warto wcześniej pamiętać
o zawieszce na drzwi: Nie przeszkadzać. To muzyka idealnie przenosząca
do jasnej strony nocy." cyt. MegaTotal.pl
Traymuss & Szudi & Remigiuss
Implexy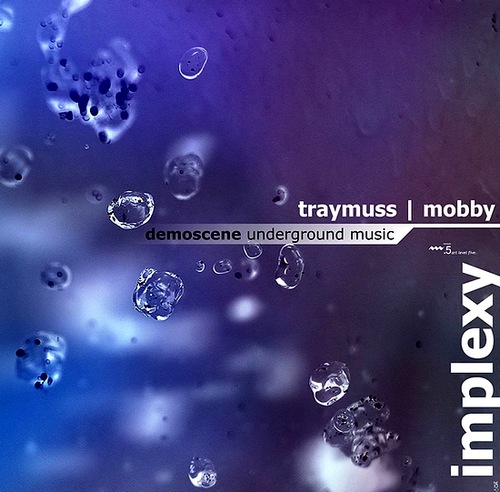 Autorski album Traymussa i Mobbiego.
Na CD znalazło się 15 utworów osadzonych w klimatach
elektro trance, ambient, d&b. Płyta została nagrana
przy współpracy z M-Meb Rec.
Oprawę graficzną albumu wykonał: Shexbeer – Roman Sołowiej.

Osiągnięcia
Oto lista moich dotychczasowych osiągnięć na festiwalach sztuki multimedialnej tzw. CopyParty.
| | | | |
| --- | --- | --- | --- |
| Zdobyte miejsce | Kategoria | Tytuł pracy | Impreza |
| 2 | MP3 music | Demolition | Riverwash 2016 – Polska |
| 4 | Tracked music | Plexi im | Riverwash 2016 – Polska |
| 5 | MP3 music | My Way | Riverwash 2014 – Polska |
| 3 | Demo/klip/anim | Burp – Futuris | Riverwash 2014 – Polska |
| 4 | Demo/klip/anim | City Grid – Futuris | Riverwash 2014 – Polska |
| 5 | Demo/klip/anim | Cona – Floppy | Riverwash 2014 – Polska |
| 6 | Demo/klip/anim | Dream of future – Amnesty | Riverwash 2014 – Polska |
| 1 | MP3 music | "The lost dreams" | WeCan 2013 – Polska |
| 2 | Demo/klip/anim | "Kiten" – Floppy | WeCan 2013 – Polska |
| 2 | Demo/klip/anim | "Machinist" Elude | Revision 2013 – Niemcy |
| 1 | Demo/klip/anim | "Breath" Futuris | WeCan 2012 – Polska |
| 3 | MP3 music | "Space" | WeCan 2012 – Polska |
| 2 | Demo/klip/anim | "PortDuo" Floppy | Revision 2012 – Polska |
| 3 | Demo/klip/anim | "Die Edison" Headcrash | Buenzli 2012 |
| 6 | MP3 music | "Pure Love" | Riverwash 2011 – Polska |
| 14 | MP3 music | One | Revision 2011 – Niemcy |
| 1 | MP3 music | Show Me Heaven | Riverwash 2010 – Polska |
| 2 | Demo/klip/anim | "Machineries" Futuris | Riverwash 2010 – Polska |
| 3 | Intro 64 kB | "Bremen" Floppy | BreakPoint 2010 – Niemcy |
| 4 | Demo/klip/anim | "ION" Amnesty | Riverwash 2010 – Polska |
| 2 | Demo/klip/anim | Headcrash | Buenzli 2010 |
| 1 | Intro 64 kB | Bloom 2″ Headcrush | Buenzli 2009 |
| 1 | Demo | "Crush" – Anadune+Floppy | BREAK|POINT 2009 – Niemcy |
| 4 | MP3 music | Rebelian | Riverwash 2009 – Polska |
| 3 | Demo/klip/anim | Space Odyssea by Amnesty | Riverwash 2009 – Polska |
| 6 | 4ch music | traymuss+szudi | Riverwash 2009 – Polska |
| 1 | MP3 music | World of People | Riverwash 2008 |
| 2 | 4ch music | Nuda | Riverwash 2008 |
| 1 | Demo/klip/anim | Fields of Gold by Anadune | Riverwash 2008 |
| 3 | Demo/klip/anim | QI by Amnesty | Riverwash 2008 |
| 4 | Demo/klip/anim | Spacebox by Amnesty | Buenzli 2008 |
| 3 | Demo/klip/anim | Kyoto by Amnesty | Compusphere 2008 |
| 3 | MP3 music | My face my eyes 2 | Compusphere 2008 |
| 3 | ambient | Exclusive | Novus USA 10-2007 |
| 2 | overall novus | Evolution | Novus – 09-2007 |
| 1 | melodic music | Evolution | Novus music Compo (USA) 2007 |
| 2 | Chip music | antropia 1 | Breeze '07 – portugalia |
| 3 | 4ch music | Tequilla | Riverwash 2007 – Polska |
| 1 | Mp3 music | Evolution | Riverwash 2007 – Polska |
| 1 | Jingle music | Dance mission | Riverwash 2007 – Polska |
| 4 | VHS-WILD | scene rulez | Riverwash 2007 – Polska |
| 4 | Demo/klip/anim 64kb | Evol | Riverwash 2007 – Polska |
| 1 | Mp3 | Nulka Kremulka | Artway '07 |
| 2 | Tracked music | Ilegal World | Breeze '07 – portugalia |
| 5 | MP3 music | Iguana Revolution | Breeze '07 – portugalia |
| 8 | Tracked music | "Creation mim" | Breakpoint 2007 – Niemcy |
| 4 | Tracked music | Remember | TUM 2007 |
| 9 | Mp3 | My fascynation | TUM 2007 |
| 3 | Tracked music | Liquid | NightShift '07 – Turcja |
| 1 | Demo/klip/anim | Project 2501 by Addict | Symphony '06 – Polska |
| 3 | Demo/klip/anim | Cattle Disco" by Futuris | Symphony '06 – Polska |
| 1 | Tracked music | Suns Of Arqa | Symphony '06 – Polska |
| 2 | Tracked music | Progressive Atomix | Symphony '06 – Polska |
| 1 | Chip music | Genuine Next Part | Symphony '06 – Polska |
| 3 | Chip music | Yautra | Symphony '06 – Polska |
| 4 | Chip music | Numer Dozwolony | Symphony '06 – Polska |
| 1 | Mp3 music | My History | Symphony '06 – Polska |
| 4 | Tracked music | Golden West | Chaos Constructor '06 |
| 2 | Tracked 4ch music | Insurgent Tipsy | Grep '06 – Szwecja |
| 4 | MP3 music | Dream | Grep '06 – Szwecja |
| 4 | Tracked music | Remember | tUM '06 – Niemcy |
| 4 | MP3 music | My fascynation | tUM '06 – Niemcy |
| 3 | Mp3 music | Bloobpoland | IF party '05 – Hiszpania |
| 13 | Mp3 music | Traktor | BreakPoint '05 |
| ? | Mp3 music | Incubation | Pixelshow '05 |
| 1 | Tracked music | Rock '05 roll | Pixelshow '05 |
| 5 | Chip music | Lavaza | Abstract '05 – Gliwice – Polska |
| 6 | Chip music | Respect (xm) | Abstract '05 – Gliwice – Polska |
| 2 | Mp3 music | Outputs (mp3) | Abstract '05 – Gliwice – Polska |
| 4 | Tracked music | Agent 08 (xm) | Abstract '05 – Gliwice – Polska |
| 2 | Tracked music | Spirytual (xm) | Abstract '05 – Gliwice – Polska |
| 1 | Demo 16s | Exhaust | Abstract '05 – Gliwice – Polska |
| 2 | Demo/klip/anim 16s | Water Biscuit | Abstract '05 – Gliwice – Polska |
| 7 | 15s music | Lameria (mp3) | Abstract '05 – Gliwice – Polska |
| 8 | 15s music | Slow (mp3) | Abstract '05 – Gliwice – Polska |
| 6 | Tracked music | Creation (xm) | Marast '05 – Czechy |
| 6 | Mp3 music | Rock reaktywacja (mp3) | Marast '05 – Czechy |
| 2 | Intro 64 Kb | Bloom (Headcrash) | Evoke '05 |
| 3 | Mp3 music | Implexy II (mp3) | Sundown '05 – Anglia |
| 1 | Tracked music | Rock '03 (xm) | Exposive – Polska |
| 3 | Chip music | Tango (xm) | Exposive – Polska |
| 4 | Chip music | Góralu (xm) | Exposive – Polska |
| 3 | Tracked music | Soul4 (xm) | Marast – Czechy |
| 2 | Mp3 music | Nosferatu (mp3) | Marast – Czechy |
| 3 | Tracked music | Immemorial (xm) | Symphony '04 – Poznań – Polska |
| ? | Mp3 music | Electrix (mp3) | Symphony '04 – Poznań – Polska |
| 4 | Chip music | Huddogi dwa (xm) | Symphony '04 – Poznań – Polska |
| 3 | 4ch music | Ruska Zabawa (xm) | Symphony '04 – Poznań – Polska |
| 3 | Jingle music | Jingle Jungle (mp3) | Symphony '04 – Poznań – Polska |
| 4 | Demo/klip/anim | Uridium | Symphony '04 – Poznań – Polska |
| 7 | Tracked music | Utopia (xm) | Abstract '04 – Gliwice – Polska |
| 8 | Mp3 music | Ut-cyclone (mp3) | Abstract '04 – Gliwice – Polska |
| 1 | Chip music | Cryogen (xm) | Abstract '04 – Gliwice – Polska |
| 3 | Chip music | Havoc (xm | Abstract '04 – Gliwice – Polska |
| 8 | Jingle music | Gipsi 15s (mp3) | Abstract '04 – Gliwice – Polska |
| 3 | Jingle music | Odysea 15s (mp3 | Abstract '04 – Gliwice – Polska |
| 2 | Demo/klip/anim | Liquid Forms | Abstract '04 – Gliwice – Polska |
| 8 | Demo/klip/anim | Imaginary World (Addict) | Mekka Symposium '02- Niemcy |
| 4 | Tracked music | Influence (xm) | Abstract '02 – Gliwice – Polska |
| 4 | Tracked music | Necropolis (xm) | Abstract '02 – Gliwice – Polska |
| 3 | Chip music | Raptor (xm) | Abstract '02 – Gliwice – Polska |
| ? | Tracked music | (xm) | Fiasko '02 – Czechy |
| ? | Tracked music | (xm) | Fiasko '02 – Czechy |
| 1 | Tracked music | Immemorial (xm) | Symphony '02 – Tuczno – Polska |
| 1 | 4 Ch music | Jumpy Alien (xm) | Symphony '02 – Tuczno – Polska |
| 2 | Mp3 music | (mp3) | Symphony '02 – Tuczno – Polska |
| 1 | Tracked music alt. | Overhead (xm) | Abstract '01 – Polska |
| 1 | Tracked music prog. | Scene (xm) | Abstract '01 – Polska |
| 3 | Chip music | Genuine (xm) | Abstract '01 – Polska |
| 2 | Mp3 music | Nectarine (mp3) | Abstract '01 – Polska |
| 8 | Tracked music | New World (xm) | Mekka Symposium '01- Niemcy |
| 10 | Demo/klip/anim | Optical (Addict) | Mekka Symposium '01- Niemcy |
| 1 | Tracked music | Kolumbus | Core '2001 – Budapeszt – Węgry |
| 4 | Tracked music | Project millenium (xm) | Fiasko '01 – Czechy |
| 5 | Chip music | Compo plan 2 (xm) | Fiasko '01 – Czechy |
| 8 | Tracked music | Constructor 2 (xm) | Horizon '00 – Wrocław – Polska |
| 2 | Chip music | Hiper Chips (xm) | Horizon '00 – Wrocław – Polska |
| 11 | Tracked music | One man dead (xm) | Mekka Symposium '00- Niemcy |
| ? | Tracked music | Men of destiny | Satellite '00 – Szczecin – Polska |
| 2 | Tracked music | Drastic Rock (xm) | Gravity #4 '99 – Opole – Polska |
| 1 | intro 64 Kb | Third Consiousness (Giraffe) | Gravity #4 '99 – Opole – Polska |
| 1 | Demo/klip/anim 4 Kb | No Time (by Korozone) | Gravity #4 '99 – Opole – Polska |
| 4 | Tracked music | Atmosfera (xm) | Astrosyn '99- Koszalin – Polska |
| 2 | Mp3 music | Cupido dominandi (mp3) | Horizon '99 – Wrocław – Polska |
| 1 | Chip music | Trzecia świadomość (xm) | Horizon '99 – Wrocław – Polska |
| 1 | Tracked music | The guardian (xm) | RushHours '99 – Polska |
| 1 | 4 Ch music | West (xm) | Satellite '99 – Szczecin – Polska |
| 2 | Tracked music | Constructor (xm) | Satellite '99 – Szczecin – Polska |
| 3 | intro 64 Kb | Introduction (Giraffe) | RushHours '98 – Polska |
| 2 | 4ch+Mch music | Rock '98 (4ch xm) | Gravity #3 '98 – Opole – Polska |
| 3 | intro 64 Kb | Silence (Giraffe) | Gravity #3 '98 – Opole – Polska |